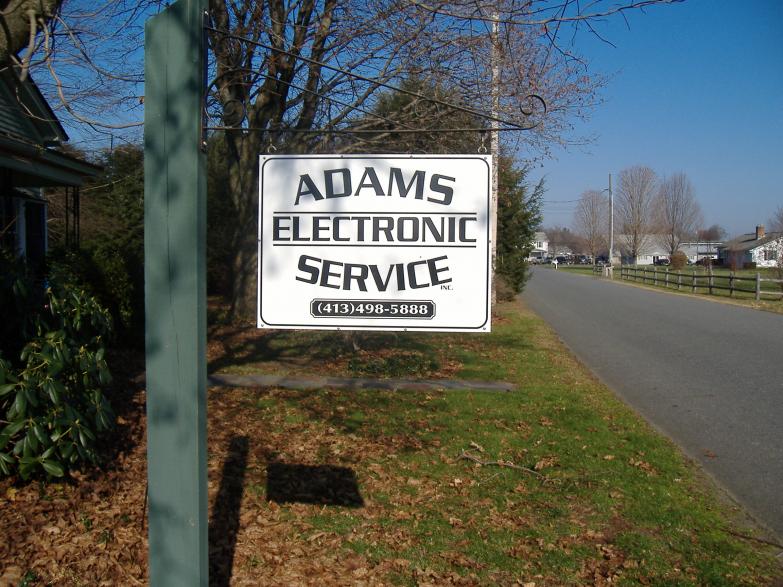 Welcome To Our Website     
Adams Electronic Service was established in 2002.
We are in the business of repairing consumer electronic products such as TV's, stereo systems including portable units, guitar and PA amplifiers. The majority of our work is in the repair of TV's...from a 20 year old console TV to an in warranty plasma, DLP or LCD set. We are an authorized service center for most manufacturers and do service contract work for Best Buy, Circuit City and other companies. We also do out of warranty repair. The largest part of our work is doing service calls. We cover a vast geographical area including Western Massachusetts, southern Vermont and New Hampshire. We are on the road most of the week, but we do have regular shop hours (see service page) 2 times weekly for customers to drop off their sets for repair. So stop on by or give us a call. Either way we'll be happy to be of service.

Massachusetts Master Tech. Lic.# 9950